It's the Spectrums' 35th year! Almost as old me! Almost.






It's been 35 years since the Spectrum was released in the UK - surely this should be celebrated with some sort of special event? Funny you mention it as yes, there is some sort of special event to celebrate it. Excellent!

The Spectrum35 event will be held on Saturday 28th October 2017 at the Centre For Computing History in Cambridge, with the event scheduled to start at 10am.
Needless to say, if you're a fan of the Spectrum, you really do need to be attending this event. But, I hear you cry, what will be here for me to get my Spectrum fix and go home a very happy person? Well, the day will consist of guest speakers talking about their own memories of the machine, multiple exhibitions along with a vast selection of hardware and software for sale at the ZX fair. On top of which, there will also be high score competitions with some great, and exclusive prizes to be won!
Confirmed speakers and guests include: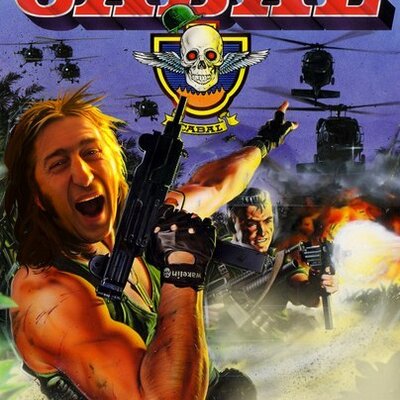 Seen here relaxing in his back yard.
Jim Bagley - what can you say about Sir Bagley? Speccy hero, creator of multiple epic Spectrum titles including the classic Midnight Resistance. Other notable works include, Cabal, Hudson Hawk, Red Heat, Gutz...the list goes on. Jim is also heavily involved with the development of the ZX Spectrum Next, successfully crowdfunded earlier this year and due for release early next year. He is currently working on Next versions of some classic Spectrum games. A talk from Sir B is must see.


Seen here relaxing with a picture of themselves
The Oliver twins - heroes in terms of ZX Spectrum games. Creators of Dizzy and many other Codemasters classics including, Super Robin Hood, Ghost Hunters and the awesome Fruit Machine Simulator.
Rick Dickinson
Seen here relaxing in some sort of computer museum, I would have thought.
Rick Dickinson - designer of the original ZX Spectrum way back in 1982 along as previous and future Sinclair computers. Many herald Rick's designs as revolutionary and who am I to argue? The Speccy is certainly a thing of beauty and have you seen the toasty? *drools* Rick, like Mr Bagley, is also involved with the development of the Spectrum Next and is responsible for those beautiful designs we've seen for the machine. He will be giving an insight into the design processes for the machines developed for Sinclair so it will certainly be very interesting to here and see what Rick has in store.
Jonathan Cauldwell
Seen here relaxing in his Egghead outfit.
Jonathan Cauldwell - creator of the 'Egghead' series of games for the Spectrum and also father of the excellent Arcade Game Designer. Jonathan is seen as one of the most prolific writers of Spectrum games out there at the moment and has been creating games for the machine since the late 80's and is still going strong. Jonathan has an extensive back catalogue and is currently working on a new 'Egghead' game which will be released for the Next. Something to look forward to!
Kevin Toms
Seen here relaxing in the 80's,
Kevin Toms - author of the groundbreaking Football Manager, released back in '82. Another legend of the Speccy who had us all addicted to trying to buy Kevin Keegan back in the day.
Other guests include Jarrod Bentley, Urs König, Steven Goodwin and a live appearance from
MJ Hibbert who will be performing the awesome song 'Hey Hey 16k'. If you haven't heard or seen the video, check it out
here!
So, want to come along? Of course you do! Tickets for entry to the museum where the event will be held are available
here
. Here you will also find directions and pricing information.
Though to help you just a little bit, prices for adults are £8, £6 for children, £7 for concessions/students and there are also family tickets available for £24 (2 adults and 2 children). Full information is available on the website linked above.
All proceeds go to supporting the Computing Museum so make sure you pay it a visit!