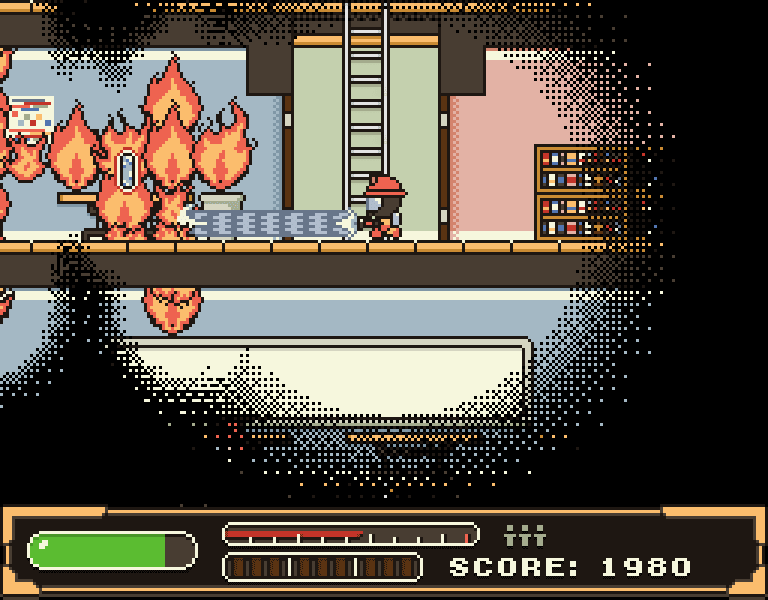 What if you could be a fireman, that had a high powered water blaster, and the best way to rescue people was by actually picking them up and throwing them out of any window? Well now you can, with Mr.Rescue. This is an arcade 2d action platform game, developed by Tangram Games, in which you must evacuate people from burning buildings. Your weapon is a powerful water blaster which can take down the enemies which are flame based, but if you reach the end a big bad fire boss awaits! But be warned, you must keep an eye on your blaster as if you empty it, it could well overheat and need extra cooling! A fun game for all the family and free as well, this platformer is certainly worth a try.
The game features fast paced fire extinguishing action and lots of throwing people around in pseudo-randomly generated levels. Please note: Mr. Rescue supports generic USB controllers but currently not XBox 360 controllers. We would love to add XBox 360 controller support but we need to get our hands on one first.
WEBSITE
Windows
Linux / Mac OS X
First go get the awesome
LÖVE framework
(it only takes a second), then download the LÖVE archive below.